Cartoonist Rob Rogers was fired from the Pittsburg Post-Gazette. This is his website.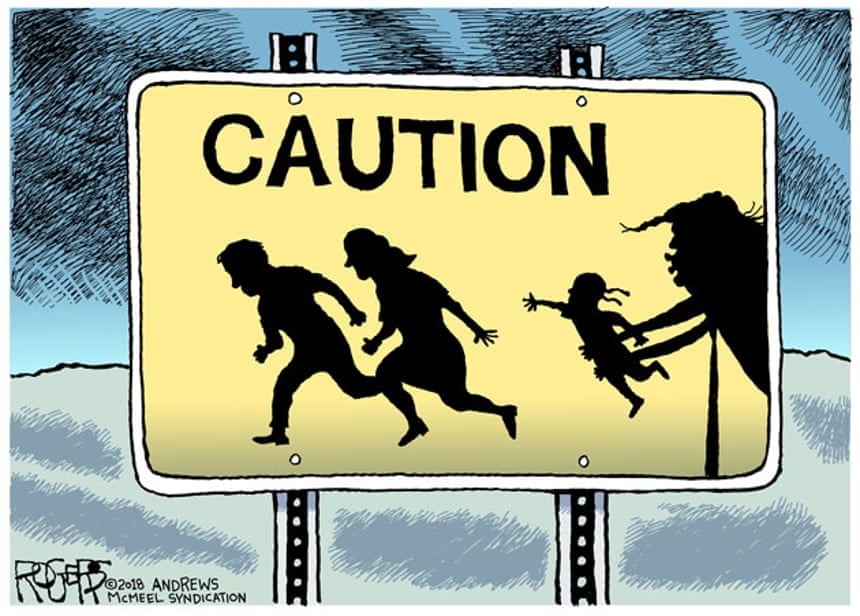 This was his publisher:
"He's just become too angry for his health or for his own good," John Block, the publisher and editor-in-chief of the Pittsburgh Post-Gazette, told POLITICO in his first interview since the firing earlier this week.
How thoughtful!
"I wanted clever and funny instead of angry and mean," he said in an interview in Lakeville, Connecticut, at a reunion of his boarding school Hotchkiss.
So the rich boss is a Hotchkiss man. How appropriate! Was he angry when he fired cartoonist Rob Rogers? Or was he just mean? Because if he was just mean, and not angry, he's not a hypocrite. He's still mean, though, still rich and powerful, willing and able to hurt people.
How able?
Rogers said that when he was hired in 1993 the Post-Gazette was a liberal paper, largely reflecting the Democratic leanings of its city. Then as now, John Robinson Block was its publisher. He has been photographed shaking hands with Hillary Clinton and beaming beside Trump on his private jet.
How willing?
In January of this year, the editorial board ran a piece defending Trump's use of the term "shithole countries" when referring to African nations as well as Haiti and El Salvador. The editorial, titled "Reason as racism," sparked outrage among current and former employees at the newspaper, including Rogers who described it as "blatantly racist."
I realize many of my friends have faith in wealthy people and their market ventures, to make wise decisions that lead to more for everyone. I have a similar faith. I believe wealthy people make wise decisions that lead to more for themselves.
The markets are rising for a reason: Wealthy people of all persuasions can see profit on the horizon. They will not save you.